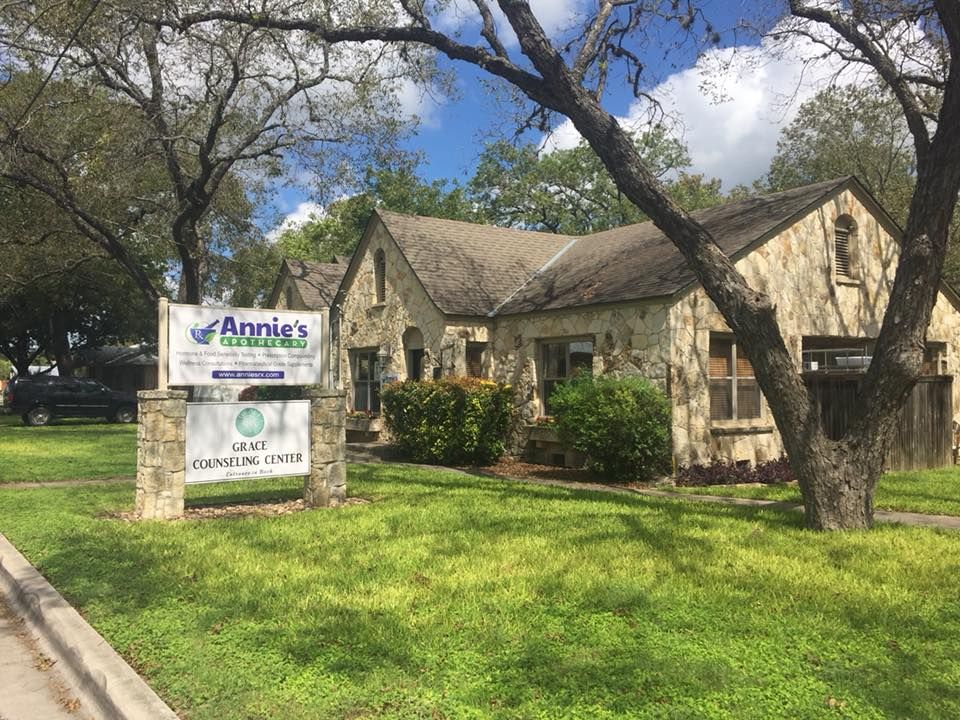 Annie's Apothecary is a PCAB-accredited compounding pharmacy. Compounding is the art and science of making custom prescription medications specifically for an individual patient and their unique needs. We use state-of-the-art technology with FDA-approved ingredients so that your finished medication meets your doctor's exact specifications.
Annie's Apothecary was opened in August 2007 by Dr. Leigh Ann Greenberg who was the only employee for its first year. Since then, the pharmacy has flourished in providing custom compounds to its patients.
Through the years, Annie's Apothecary has concentrated on being the best resource to achieve optimal health and wellness through the art of compounding, nutritional supplements, and patient education.
In October 2018, Annie's moved closer to the Heart of Boerne, just one block away from the Hill Country Mile.
In September 2023, Dr. Greenberg passed the baton to Dr. Scott and Blakely Sumners, who are continuing to share the vision and mission of Annie's Apothecary.
Not all compounding pharmacies are created equally. At Annie's, we concentrate fully on compounding and complementary healthcare, constantly learning new information and techniques for our customers. We want to help our patients feel better in order to live more fully.
Annie's Apothecary has the service, experience, and expertise you can rely on.